There's something truly magical about snorkelling in the Maldives. Attracting visitors from the world over, these islands are home to amazing fish. Want to know more about snorkelling here?
1) What you'll discover
You'll come across an array of hard corals like finger, staghorn, table, lobe, brain and boulder corals as well as soft corals like leather corals. Aside from those, the wonderful variety of gorgeous marine life is simply unrivalled. Here you can meet some amazing and colourful Giant Clams, Reef Sharks, Hawksbill Turtles, Eagle Rays, Clownfish and Whale Sharks. The list goes on.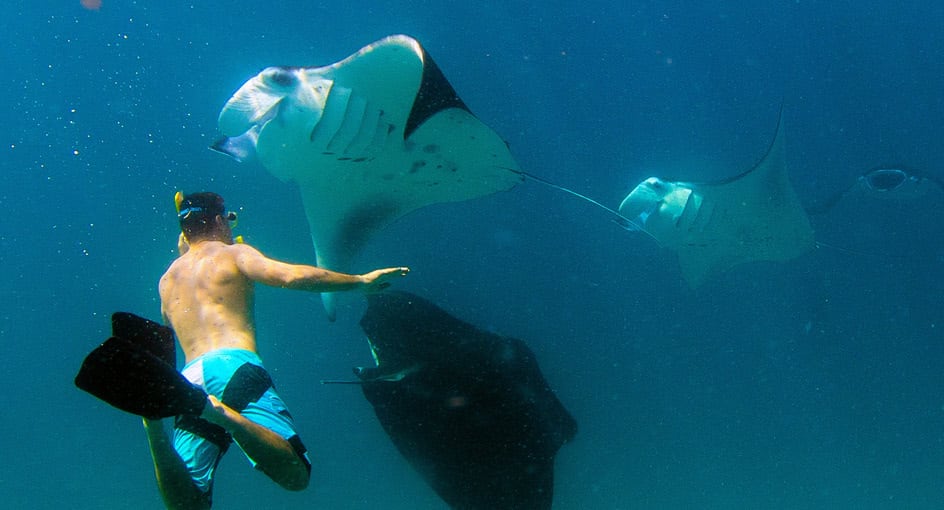 2) General info
The Maldives are basically a group of 26 atolls in the Indian Ocean with around 1200 islands. 200 of these are inhabited and is known for being the lowest elevated country in the world with its highest point being less than 8 feet above sea level. If you're searching for a luxury resort, Maldives has plenty around, like the Anantara Kihavah Maldives Villas for example.
3) Timing
The Maldives has 2 seasons, its monsoons. The dry season is during the Northeast Monsoon and the wet season is during the Southwest Monsoon. The driest months being between January and April and the Wettest month between May and December. With the lowest average wind speeds between March and April, this is the ideal time to visit.
4) The best way to snorkel
Checking out a resort with an excellent house reef is one of the best ways and the safest way to engage in the activity.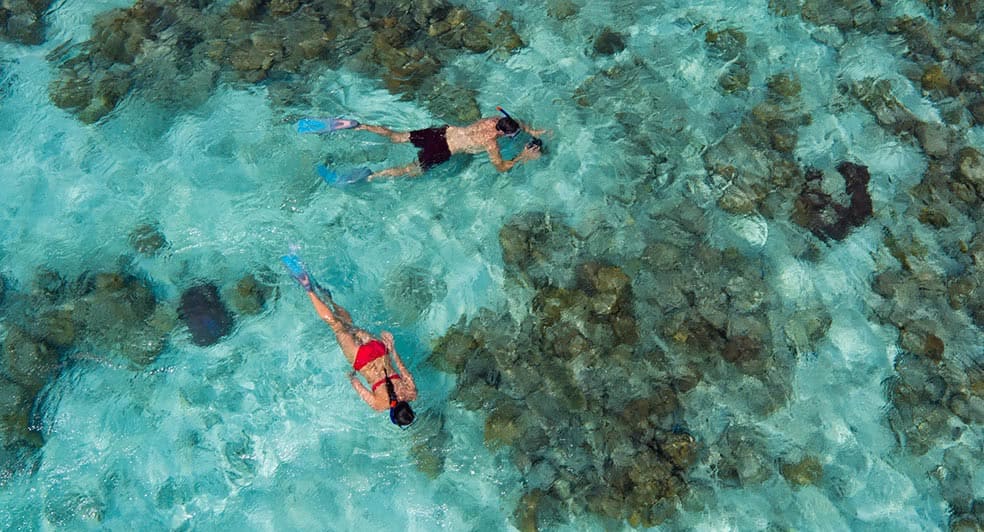 Damon Starky is a creative nomadic travel writer, who is well informed and experienced on a wide range of interests that would connect to the needs of any type of traveler. Google+