A thrilling feel of adrenaline rushing through your veins, breezy and cool wind on your face, stunning vistas an evergreen and exciting memory this is all you get by signing up for a parasailing session. Read on to know more about this amazing adventure activity.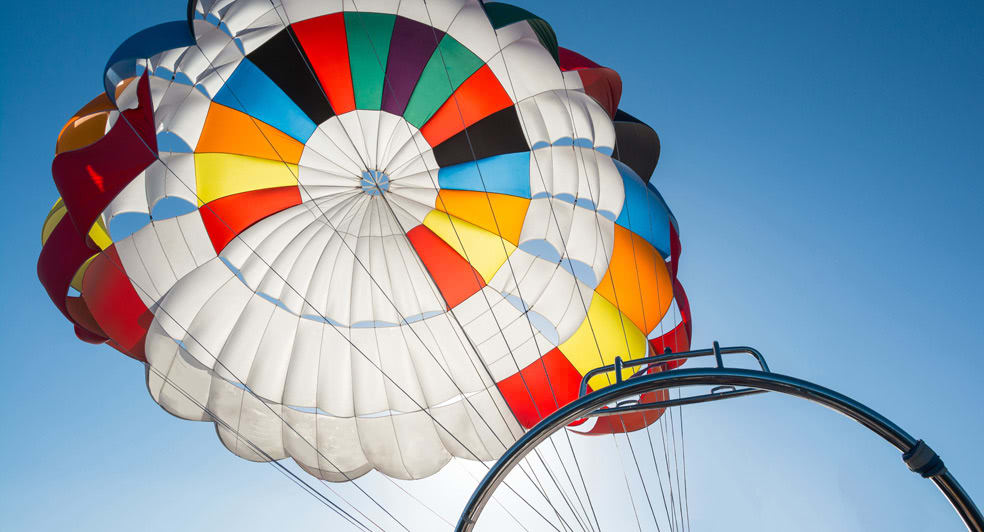 What is parasailing
Parasailing is a recreational kiting activity, where a person gets towed behind a boat attached to a specially designed parachute-like contraption. Most people engage in this activity to enjoy the thrills and some for the views.
The origin
This amazing activity has a very unlikely source of origin; that is NASA. This was ideally a part of survival training for pilots, who eject from aircraft over water bodies. The idea was taken by adventurists and has been made a recreational activity.
Who can parasail?
There aren't any age restrictions for this activity, However, there are weight limits; the persons who are joining should not be less than 120 pounds, and should not exceed the weight of 375 pounds. Children should always go together with their parents or an adult and the person should also be sober.
Where can you enjoy this activity?
Most of the popular vacation destination offers to parasail. The Maldives is an ideal place to do and most of the Maldives resorts the likes of Anantara Veli Maldives Resort have this in their activity list or they could make arrangements where you can contact a parasailing instructor or a team who specialize in it.
Roland Lefevre is a travel writer who specializes in creating features on leisure as well as business travel destinations across the globe. Google+