Amidst desert landscapes and the waters of the Arabian Sea and Persian Gulf, the UAE is home to a diverse array of wildlife. If you love wildlife safaris, birdwatching or exploring the ocean, here are some of the creatures you may come across here.
Mammals
The Arabian Oryx is the UAE's national animal and can be found at the Arabian Wildlife Park easily accessible from Anantara Sir Bani Yas Island Al Sahel Villa Resort. Other mammals that call the UAE home include camels, mountain gazelles, the Arabian wolf, the Arabian wildcat and the Arabian leopard.
Birds
The UAE has recorded more than 400 bird species. Be you staying at Abu Dhabi luxury hotels or budget guesthouses, you can look to get in some birdwatching. The national bird of the UAE, the falcon takes pride of place, while the Kentish plover, sooty gull, short-toed snake eagle, broad-billed sandpiper and the desert lark can also be spotted.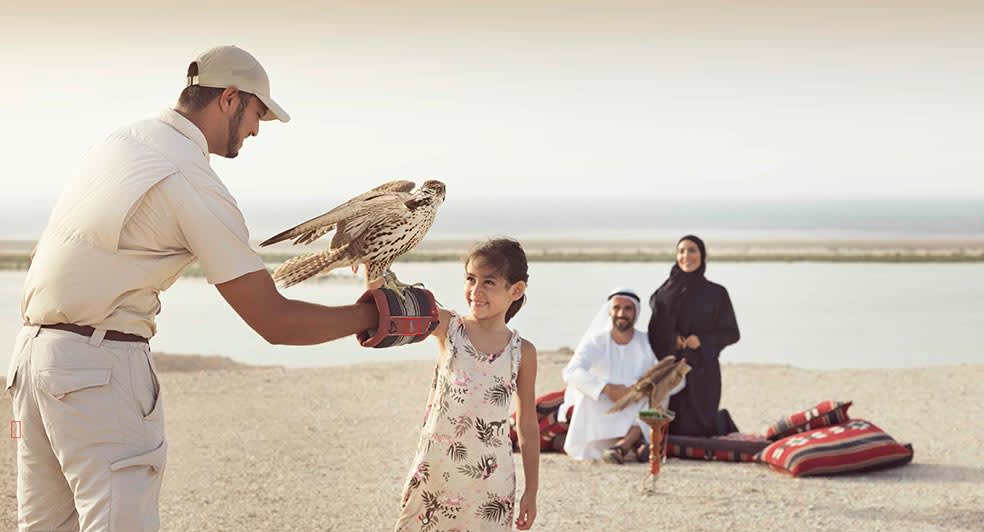 Reptiles & Amphibians
The saw-scaled viper and the sand boa are amongst the terrestrial snakes of the UAE, while there are many lizards as well. As for amphibians, the main species are the Dhofar toad and the Arabian toad.
Marine Life
When it comes to marine life, the UAE is home to Indo-Pacific humpbacked dolphins, humpback whales, whale sharks and hawksbill and green turtles. The surrounding waters also play host to a vast number of fish species the likes of catfish, reef sharks, sweetlips and sunfish.
Roland Lefevre is a travel writer who specializes in creating features on leisure as well as business travel destinations across the globe. Google+