Elephants have been a part of Thailand for many years and are also the national animal of Thailand. Read on to know more.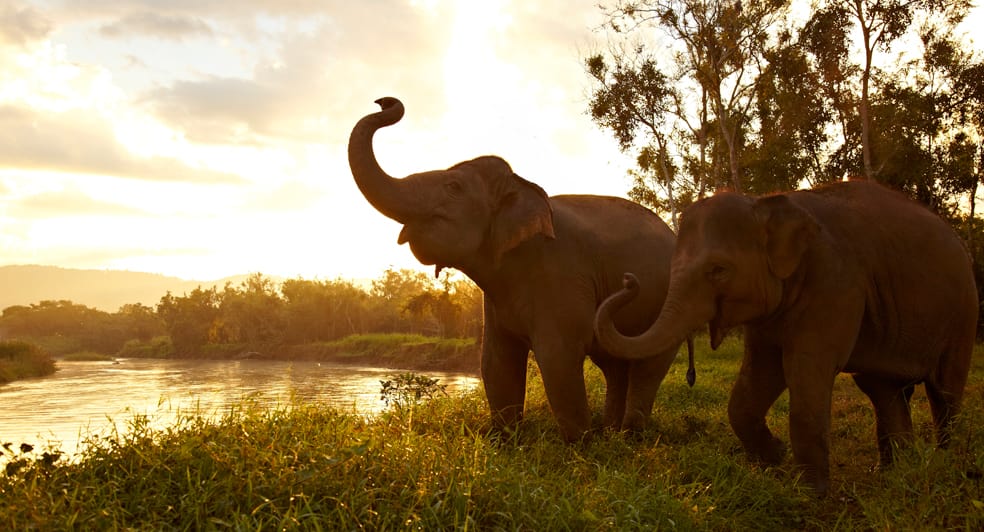 Elephants
They are broadly categorised into two species; Asian and African. Under Asian you have further sub-species; Sri Lankan, Indian, Sumatran and Bornean. Out of these, the ones that are found in Thailand are the Indian elephants, which are currently under the endangered species. There are a little more than 1500 wild elephants in Thailand. However, it is sad to note that many of them are poached from the wild and held captives, and most of them are used for tourism.
Habitat
The natural habitat of the Thai elephants is usually further up in the Northern and Western parts due to the presence of tropical forests in the area. It has been said that in 2017, the Department of National parks stated that the number of wild elephants has increased by about 7-10 percent. This is good news as the numbers had dropped due to illegal logging which leads to a dramatic reduction in the forest cover.
Cultural Significance
Elephants have an integral role in thai culture, if you happen to visit a museum in Thailand, you will see a plethora artworks and scriptures that have some reference to the elephants. They are considered a sacred animal, due to their symbolism in Buddhism. The first flag of Thailand was actually a white elephant amidst a red background. The flag of the Royal Thai Navy also has a white elephant on it. Why white elephants? As mentioned earlier, due to its association with Royals, white elephants are considered to symbolise wealth and power.
How could you see them?
If you happen to plan your stay at resort properties the likes of Anantara Golden Triangle Elephant Camp & Resort which is a hotel in Chiang Rai – you have a high chance of spotting wild elephants since the Golden Triangle region has the highest concentration of Thai Elephants. You could also join on a wildlife safari during your time here during which you can witness many other animas as well.
Roland Lefevre is a travel writer who specializes in creating features on leisure as well as business travel destinations across the globe. Google+