When you visit the UAE, you're not going to get bored with all there is to do but do make sure you check out the wildlife around the country for a more rounded experience. Here's a list of places you can visit to get up close to the animal kingdom!
Mangrove National Park
Located along the Eastern Ring Road, the Mangrove National Park boasts 19 square kilometres of forest. At this national park, you can enjoy birdwatching, kayaking, paddle boarding, and sunset tours. Roughly around 60 bird species are found here, along with several other marine animals. Make sure you abide by the rules set in place in order to maintain the habitat!
Al Ain Zoo
Founded in 1968, the Al Ain zoo is the place to visit if you want to spot all kinds of animals in the UAE! Education and conservation programmes are fundamental as per the facility's core beliefs, ensuring the animals have plenty of space for themselves. More than 4300 animals call this zoo home, such as monkeys, lions, tigers, hippos, giraffes, and gorillas among many more.
Sir Bani Yas Island
This natural reserve and haven for over 13,000 animals are found off the coast of Abu Dhabi. As you go ahead with sightseeing in Abu Dhabi, pay a visit to the island for a real safari experience. Truly a unique experience, head over to Anantara Sir Bani Yas Island Al Yamm Villa Resort during breaks!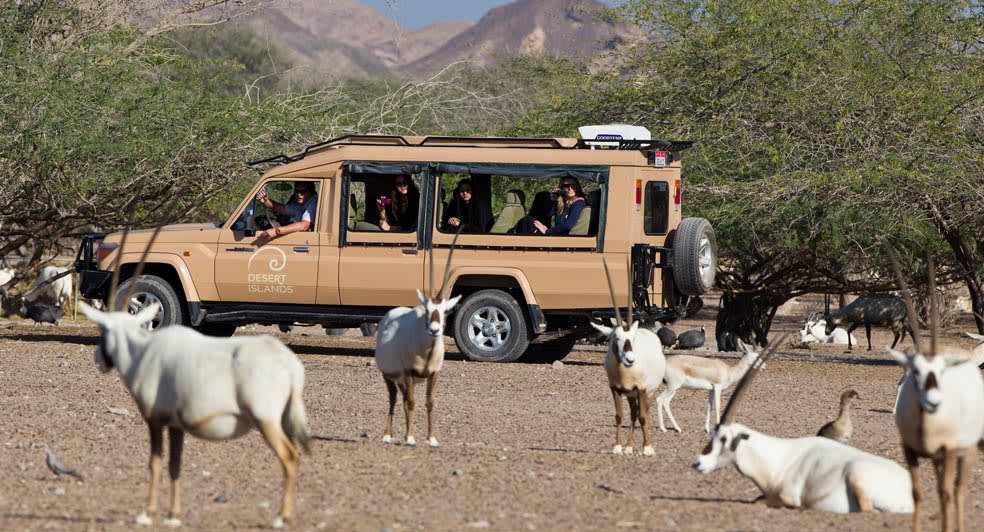 Caleb Falcon is a travel writer who specializes in writing content based on the many exciting world adventures that await intrepid travellers. Google+