When you think of the UAE, horse riding may not be the first thing that comes to mind, however, it is an incredibly popular sport here. Want to know more about horseback riding in the UAE?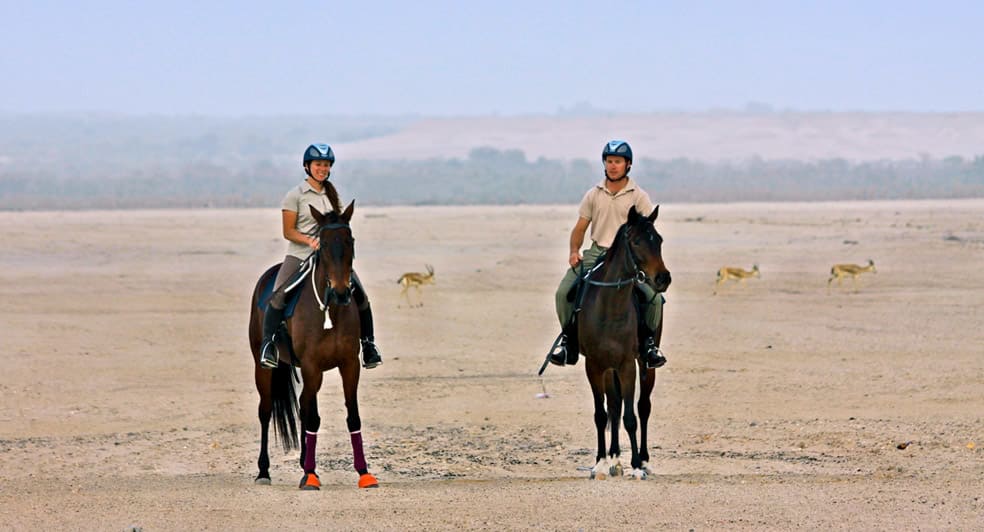 1) What is it
This is a relaxing if not an exciting activity that will take you across various wonderful scenery present here in the area.
2) Who is it for
It is actually an activity that appeals to all ages. From kids whose parents enrol them for riding lessons to older children who join these clubs and even adults who either want to hone their skills or spend some relaxing time away from their daily lives.
3) Where to stay
If you're looking for a resort in Abu Dhabi that is close to where you can check out this activity, you'll come across many great options, like the Anantara Sir Bani Yas Island Al Yamm Villa Resort for instance.
4) What you'll learn
Taking on riding lessons will teach you anything from the basics to the advanced skills and techniques of riding. So why not give it a try on your holiday in the in Abu Dhabi. Picking up new skills is certainly something worth boasting about when you are back home after all!
Caleb Falcon is a travel writer who specializes in writing content based on the many exciting world adventures that await intrepid travellers. Google+