When wondering about the UAE and all it offers, there's plenty of exciting activities. Land Sailing is a whole new level of fun that's waiting to be explored. Want to know more about land sailing in the UAE?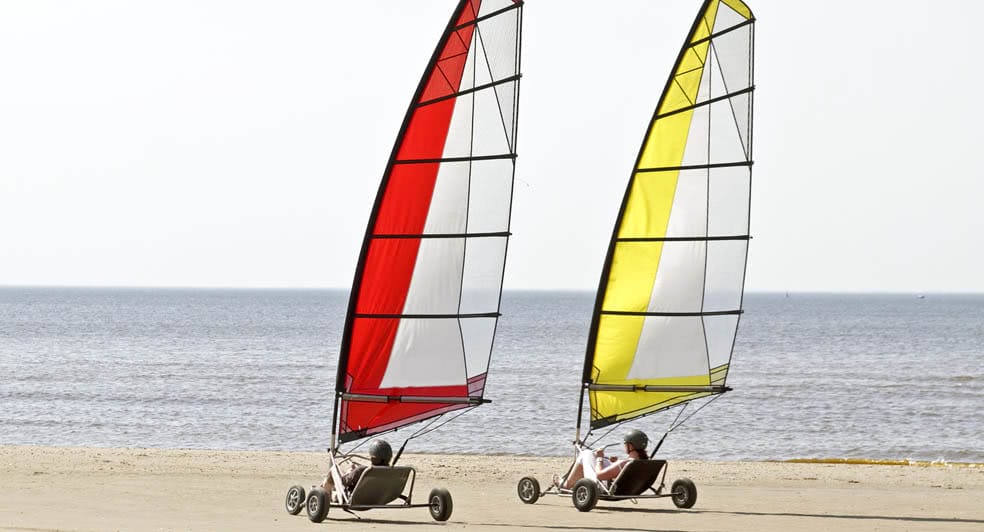 1) What is it
A sport, a thrilling activity and an engaging past time all rolled in one. Land sailing uses a vehicle called a sail yacht or sail wagon which is a three-wheeled cart that has a sail attached to it. Racing across the land in this vehicle is what is known as land sailing.
2) How expensive is it
Pricing is relative as you'll find that it varies from around 1,200 Dhs to around 30,000 Dhs depending on build quality. You can easily take part in tours that rent them for about 280 Dhs for an hour worth of fun.
3) Where to stay to try it
While sightseeing in Abu Dhabi can be amazing, there's nothing like this adventurous sport. You'll find many great places to stay that offer this activity, such as the Anantara Sir Bani Yas Island Al Yamm Villa Resort for example.
4) How fast does it go?
The world record is set at 203kmph; however, average speeds are around 90kmph.
Fritzjames Stephen is a travel writer, who writes content based on the myriad of experiences and indulgences that the world has to offer travellers across all walks of life. Google+