The waters that surround the Maldives hold a secret you may not see from above; delve below the waves and you will find whole new worlds full of vibrant colour and fascinating marine species. Diving in Maldives is certainly not to be missed!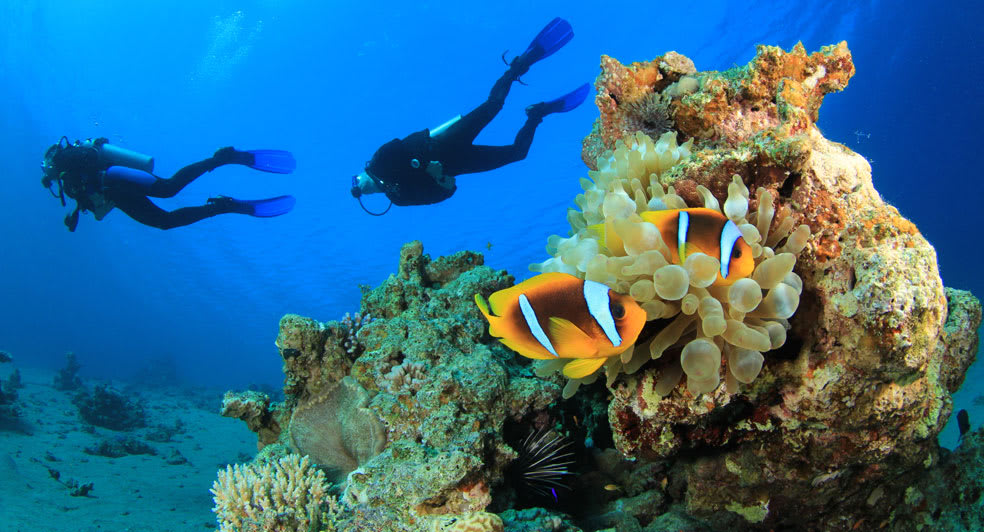 The Proper Certification
Before setting off on a diving expedition you need to make sure you have the proper certification. Most of the best resorts in Maldives for diving provide the training required for PADI Open Water certification that is required for such underwater adventures.
Diving Hotspots
There is no shortage of dive sites here, each offering something different to discover. The Kuda Giri shipwreck, a five minute boat ride from Naladhu Private Island Maldives is one such site, while Okobe Thila, Banana Reef, Maaya Thila, Miyaru Kandu and Broken Rock are also popular.
Diverse Marine Life
There is much to see when on a diving excursion; brain, staghorn, tree, branching and mushroom corals are amongst the coral species one can see. The sheer number of marine species is mind-boggling with trumpetfish, Napoleon wrasse, red snapper, bluefin trevally, moray eel, manta ray and whale shark just a few of the species one may come across.
Best Times for Diving
Pretty much the whole year is good for diving, though January to May features very clear waters. On the other hand, from June to November there is more plankton in areas like the Baa Atoll which in turn attracts larger species including manta rays.
Catalina Forbes is a travel writer who bases her content on many thrilling escapades experienced across the world. Google+