Gaze upon the sky and slip into a sense of tranquillity during your time in Oman! Witness millions of stars and appreciate that you are alive and breathing in a small planet out of the millions of galaxies that decorate the night skies.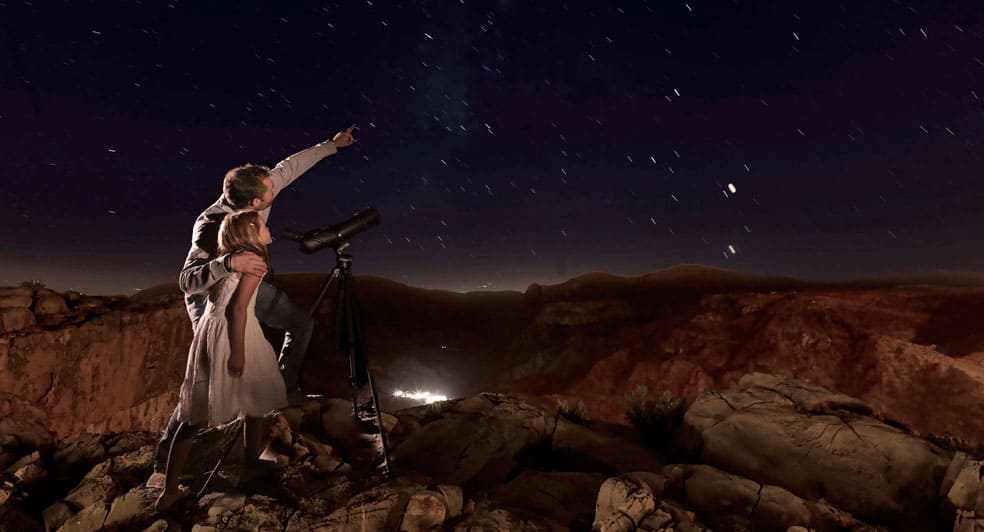 Why Oman is ideal for stargazing
Oman is a nation that is mostly composed of dessert, most of its land is uninhabited apart from major cities. This significantly reduces light pollution and in most of the regions, one could observe the night sky very clearly.
Best places for stargazing
Remote locations and less populated regions in surrounding cities like Nizwa are the ideal places for this activity if you are wondering how you could find a remote location in Oman, you could opt to stay in a resort property the likes of Anantara Al Jabal Al Akhdar Resort which is located on top of a mountainous region away from the cities.
Stargazing facts
Being one of the popular things to do in Nizwa and around many other regions in Oman, this activity brings you a sense of peace to your mind. It is also proven to be therapeutic.
Things remember
During winter months at night, the temperature tends to reduce drastically so it is advised that wear appropriate clothing that will keep you warm. Also, if you are into photography it is better to bring your DSLR cameras for those spectacular long exposure shots.
Catalina Forbes is a travel writer who bases her content on many thrilling escapades experienced across the world. Google+