Abu Dhabi is a cosmopolitan city and the capital of the UAE. The city features an absolutely stunning cityscape that is composed of towering skyscrapers and a whole host of attractions. Read on to know about how you could spend your leisure here.
Visit the Malls
Bring out the shopaholic in you to a world filled with ultra-modern shopping malls, the malls of Abu Dhabi are composed of upscale stores that sell anything from sports cars to expensive accessories. Some of the malls you should check out during your stay here are; Marina Mall, Abu Dhabi Mall, and Al Raha Mall.
The theme parks
One of the most exciting activities in Abu Dhabi is visiting its exquisite list of theme parks. Being an ultimate hub for family entertainment, these parks make sure that you have nothing but happy memories to take home when you leave this city. Some of the Parks in Abu Dhabi: Ferrari World Abu Dhabi, Yas Water World, Warner Bros World Abu Dhabi.
Adventure Sports
For adventure junkies Abu Dhabi offers well-curated adventure sports activities such as Sky diving, jetskiing, go-cart racing and so much more if you wish to take the fun you get at a theme park up a notch visit any of these places in Abu Dhabi: Adventure HQ, Clymb and Pro Sky Adventures Abu Dhabi.
Enjoy a sense of absolute relaxation
Visit a resort property located near Abu Dhabi the likes of Anantara Sir Bani Yas Island Al Sahel Villas, these resorts feature spas with a well-trained therapist who will offer you therapeutic massages, also you can unwind and relax in your cosy abode and slip into a sense of perfect relaxation.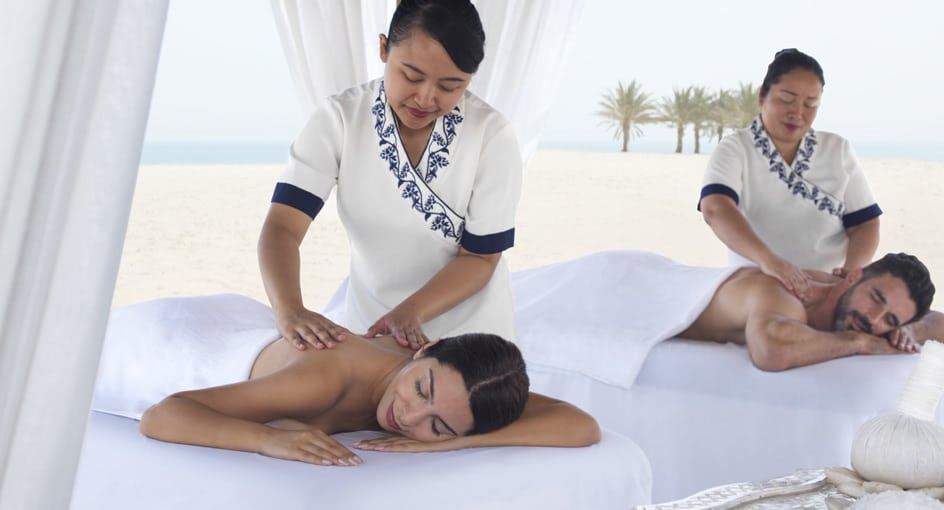 Caleb Falcon is a travel writer who specializes in writing content based on the many exciting world adventures that await intrepid travellers. Google+