Located on the Sir Bani Yas Island, the Arabian Wildlife Park Abu Dhabi is a vast sanctuary for over 10,000 animals that are let to roam about as they wish. Interested in learning more about the Abu Dhabi Wildlife Park?
1). Conservation
It is home to several animals, a few of whom have been on the edge of extinction but are now successfully recovering thanks to the conservation efforts of the Wildlife Park. Animals like the Arabian Oryx, sand gazelles and mountain gazelles are well looked after.
2). Safaris
Immerse yourself in a safari experience that is not bound by fences or walls. The animals are allowed to travel all over the massive space and all visitors are under rules not to interfere with their way of life. If you're interested in Abu Dhabi resorts while you explore the sanctuary, there are a plethora of options to pick from like   for example.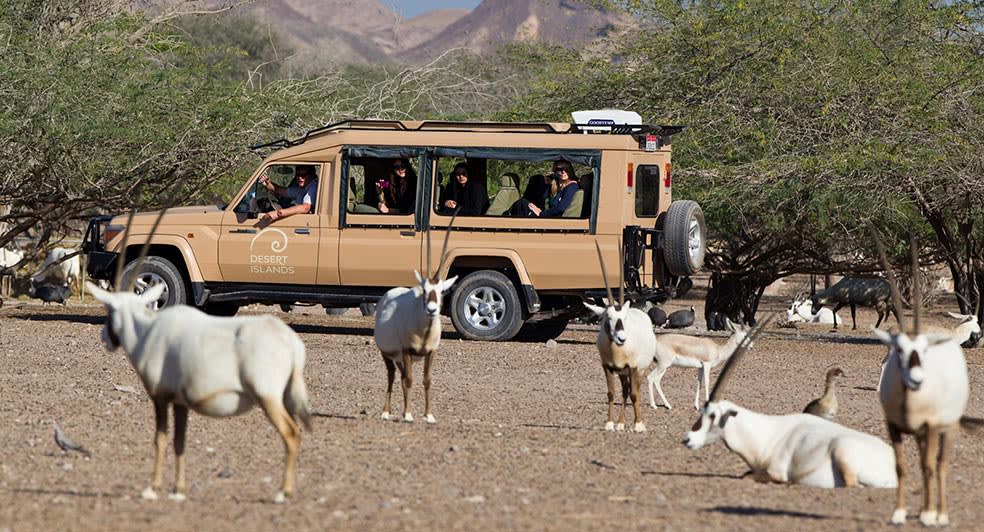 3). Education
There is a critical learning aspect of the Wildlife Park as students and children are encouraged to take a look at endangered animals, learn about recycling and sustainability. And if you're a lover of nature, this is obviously the place to visit if you're in the United Arab Emirates!
4). Interact
There's plenty of shows to watch, including ones with birds of prey! If that sounds too tame, engage in a feeding session with elephants and giraffes!
Roland Lefevre is a travel writer who specializes in creating features on leisure as well as business travel destinations across the globe. Google+