It is dead wrong to assume that the only thing that one can do in the Caribbean is to swim and sunbathe. Among the many alternative are some fascinating activities. Swim with stingrays in the Grand Caymans. Snorkel, stroke and feed dozens of friendly South Atlantic string rays in three feet of crystal-clear water at Sting Ray City Sandbar. If getting into the water is a problem, the sting rays can be viewed from a glass bottom boat.
Zip wire in St Lucia. Learn about the rainforest's ecosystem by indulging in some fun activities such as zooming 30-50 feet above the rainforest canopy on a 500-ft cable. It is one of the best ways to experience a rainforest as well as to have a thrilling, once-in-a-lifetime experience. Learn to surf in Barbados. The island's Atlantic east coast provides some of the most magnificent breaks for surfing. The famous 'soup bowl' is found at Bathsheba on the east coast. The most consistent swells on the island are produced here almost every day. Many surfing schools offer six-hour, two-stage programmes for beginners, suitable for adults and children.
Take a submarine tour in Aruba. This is one of the very best ways to see the stunning underwater world of the Caribbean. The tour begins at the Adventure Centre in Oranjestadt where prospective adventure seekers are taken out in a shuttle boat to the submarine that is specially designed for underwater sightseeing. Descending 120 ft, for 45 minutes visitors get to enjoy fantastic views of schools of colourful reef fish, sponge gardens, coral reefs and two sunken wrecks accompanied by commentary. Swim with the dolphins in the Bahamas. Here, visitors can either interact with dolphins in a shallow water area or helped by handheld scooters swim with them in a deep-water area in Dolphin Cay Atlantis Resort, a 14-acre facility with 6.7 million gallons of seawater that has been developed as a marine habitat and an animal rescue and rehabilitation centre. For those who dare, the biggest thrill will be using a pair of dolphins to water ski. With a dolphin under each foot, riders are propelled across the lagoon.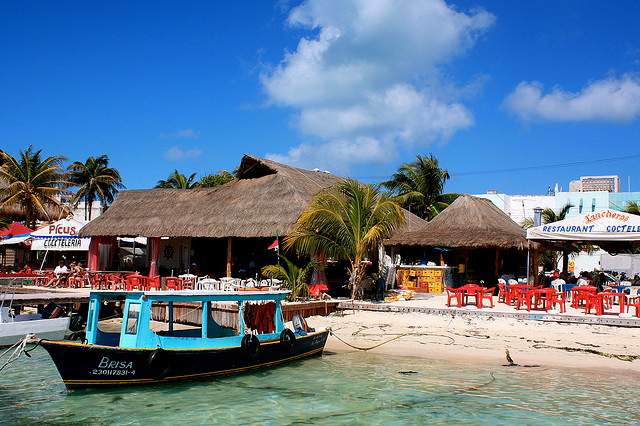 COMO Hotels & Resorts endeavour to offer their guests a distinctive, personalised approach to hospitality inspired by the unique locations of their hotels around the world. The luxury hotel group has made it their mission not only to offer outstanding nutritious and healthy cuisine but Asian-inspired spa therapies and wellness retreats that are ground breaking alternatives in the hospitality industry, which makes each property an award winning hotel.
Angela Fernando is an impassioned travel writer who composes pieces under the pen name Sumaira Narayan. She loves writing about new and exciting places around the world and hopes to visit them all someday. Google+