If sailing aboard a luxury yacht is your thing, then read on to find how it works in Abu Dhabi, one of the most exciting cosmopolitan cities in the world!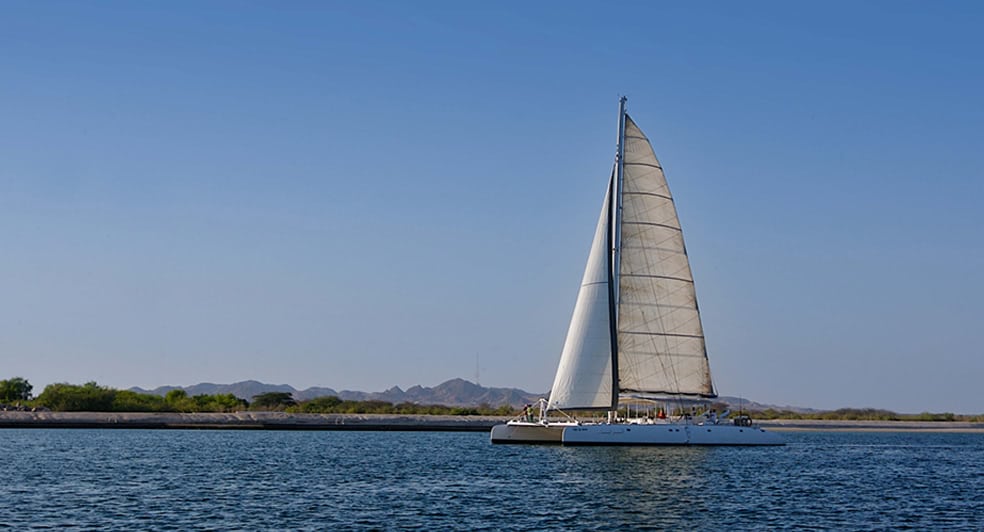 Abu Dhabi Sailing and Yacht Club
Claiming its own pristine 100-meter- stretch of beach, on the Corniche Breakwater, and an array of facilities, the Royal Yacht Association is an accredited club which can be easily reached from many an exclusive resort in Abu Dhabi including the likes of Anantara Sir Bani Yas Island Al Yamm Villa Resort.
Yachting and Other Water Sports
In addition to the offered boat rentals and RYA courses, the club also offers guests kayaking, rowing packages and stand-up paddle boarding to engage in.
Things to See
Feast your eyes on panoramic views of the city occupied with modern cutting-edge skyscrapers and architectural marvels during the cruise. Other sites you will take in on the yachting sessions include the Lulu Island, the Emirates Palace and Heritage Villages. You will also be accompanied by pods of playful dolphins!
Safety
Safety is considered to be of utmost importance. The skippers will provide you with a life jacket before you board the top of the line vessel. You will also be required to listen to a safety briefing before starting off.
Caleb Falcon is a travel writer who specializes in writing content based on the many exciting world adventures that await intrepid travellers. Google+