Home to over 10,000 free-roaming animals, Sir Bani Yas Island allows you to get up close and personal with the exotic wildlife. If you're a wildlife enthusiast, read on to find out more!
Ecological Model
The conservation efforts for several animal species have been hugely successful in this island. You'll find a number of species such as deer, fallow deer, oryx, gazelles, striped hyenas, cheetahs, reptiles, giraffes among many more. The impact of wildlife preservation is quite obvious! There is also a gigantic irrigation system in place, feeding each tree drip.
Getting there
The first piece of information one must be aware of is that it isn't possible to visit the island unless you have a hotel reservation or are included in an organized tour. Therefore, to make the best out of this holiday you stay at Desert Islands Resort & Spa by Anantara just to take your sightseeing in Abu Dhabi a notch higher! You can reach the island either through road, sea or air, depending on which you find the easiest.
Activities on the island
You can plan the activities that you'd like to experience straight through your hotel, out of which the most popular activity is the Nature and Wildlife drive, allowing you to observe and admire the many animals strolling around the island. Other than this, sporting activities such as mountain biking, snorkelling, horse riding, and kayaking are available.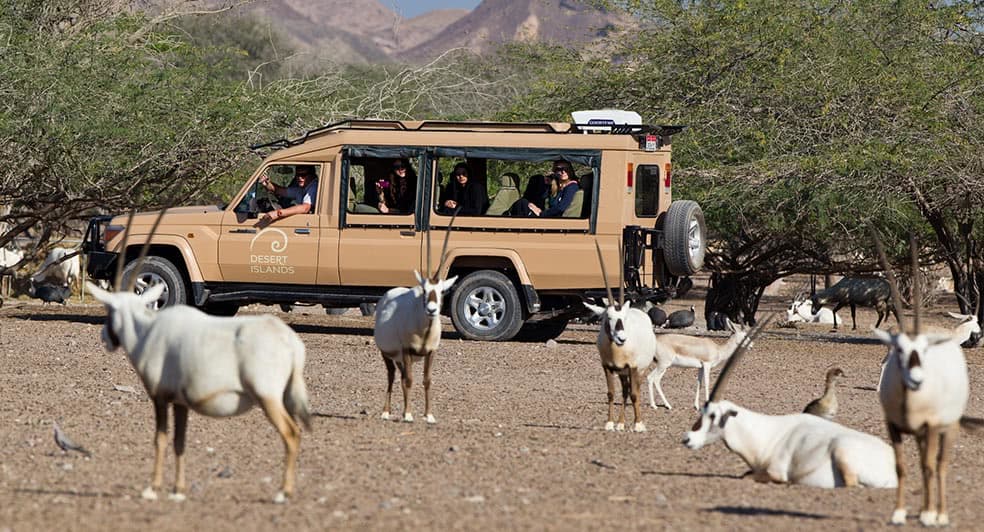 Caleb Falcon is a travel writer who specializes in writing content based on the many exciting world adventures that await intrepid travellers. Google+