If you are looking for a tropical climate and love to scuba dive, then why don't you plan your escape in Phuket for a fun-filled holiday? Know these facts prior to your travel plans.
About
Being the largest island in Thailand, Phuket has everything you expect from a scuba diving holiday. You'll find many dive spots depending on your taste. Koh Racha Yai, Koh Racha Noi, Anemone Reef are some of the popular dive sites. If you wish to swim with underwater marine creatures, there will be no other perfect choice other than the dive sites in Phuket.
The best time
Even though Phuket is an all year destination for scuba diving, the best time to visit this place would be from November to April. The sea is calm, the weather is perfect and there will be less rainfall. From May to October, there will be a greater possibility of having thunderstorms occasionally. For experienced divers, both these seasons would be perfect because there is always something exciting to discover.
Accommodation
If you are on holiday, a good way to indulge in an exhilarating scuba diving experience would be to first make a booking at any of the beachfront luxury hotels Phuket has to offer. One such option that you will come across would be Anantara Layan Phuket Resort which offers some of the most stunning dive sites in the island.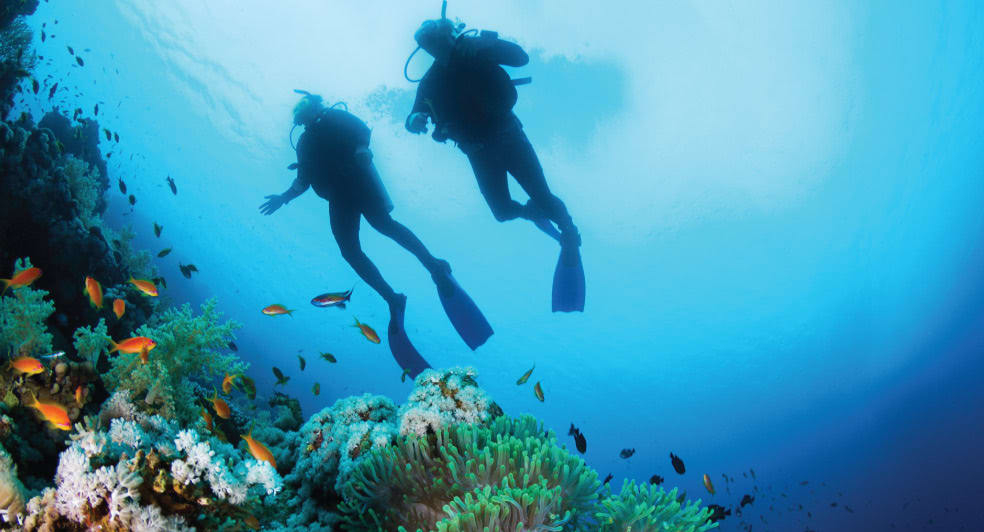 Shark Point
Do you like to swim with a Leopard Shark? Head over to Shark Point to catch a glimpse of the amazing marine life like colourful reef fish, Bambook Sharks, schooling fish, soft corals and more!
Caleb Falcon is a travel writer who specializes in writing content based on the many exciting world adventures that await intrepid travellers. Google+