Yoga is becoming more and more popular not just as a form of exercise but also one which has long-lasting benefits for mind and body. Not on the yoga bandwagon as yet? Here are some reasons why you should look to try it out!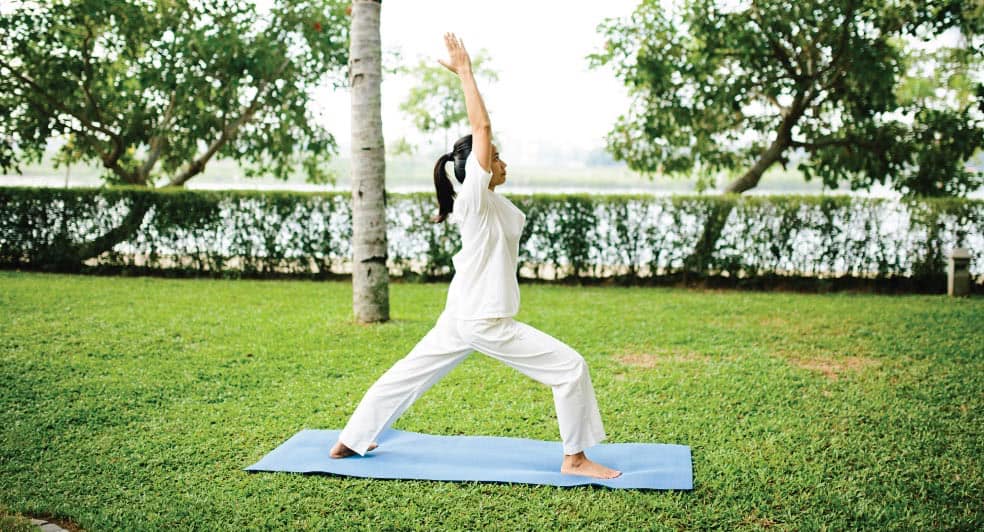 Improves Quality of Life
Continuous and systematic yoga offers a number of benefits including those that can have positive effects in your life; improving one's mood, enhancing general well-being, combating fatigue and reducing anxiety are just some of the plus points that one may gain through yoga.
Helps to Reduce Stress
By practising yoga over a period of time, you will not only feel more relaxed but can find stress levels reducing too. Of course, to truly "de-stress" it's always best to get away completely for a while; if heading to Vietnam for instance, and in search of things to do in Hoi An, definitely consider engaging in yoga at resorts such as Anantara Hoi An Resort.
A Great Night's Sleep
By making yoga a part of your daily routine, you may also benefit from better sleep! By letting you unwind and easing tension from the body, yoga may definitely help you not only get better rest but also feel more rested when you awake.
Increases Strength
As an exercise routine, yoga can help to increase one's strength over a period of time. By following various yoga poses, endurance and flexibility can improve as well.
Catalina Forbes is a travel writer who bases her content on many thrilling escapades experienced across the world. Google+